Chairman's Message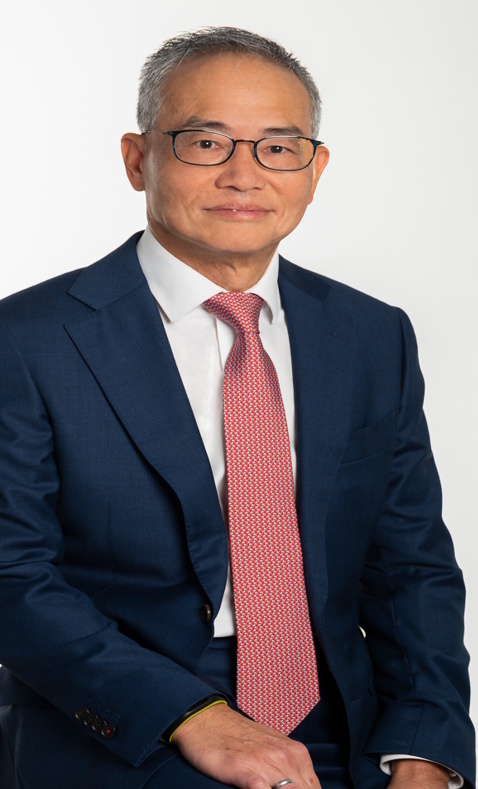 Dear Shareholders, On behalf of the Board of Directors, I am pleased to present to you the Annual Report of IPC Corporation Limited ("IPC" or "The Group") for the financial year ended 31 December 2018 ("FY2018").
In FY2018, The Group sold its entire 24% stake in the land held for development, Ju Ren Da Sha, Zhuhai, China ("JU REN DA SHA") for approximately S$4.970 million. The sale resulted in The Group revenue more than doubled from S$4.070 million in FY2017 to S$9.019 million for FY2018.
Gross profit, however, declined by 15.9% to S$0.678 million compared to S$0.806 million in the previous year mainly due to the fall in the revenue of Grand nest HOTEL zhuhai, China. This was in line with the weakening of the RMB currency and the inclement weather which caused some cancellations of business conferences at the hotel.
Nevertheless, The Group's income was boosted by its other gains, mainly contributed from the fair value gain on financial assets, at fair value through profit or loss ("FVPL") which relates to The Group's preference shares investment in Nest Hotel Japan Corporation ("NHJC") offset against the write-down on the 24% interest in JU REN DA SHA. The Group recorded a profit before tax of S$25.039 million and a profit after tax of S$24.968 million for FY2018.
The net asset value per ordinary share of The Group, as at end of 2018, rose to S$1.25 from 97 cents a year ago.
Milestones in FY2018
During the year, The Group continued to execute its assetlight strategy in hospitality management, particularly the hotel management business in Japan through NHJC, a company incorporated in Tokyo, Japan, primarily engaged in the business of hotel management, operations and investment. NHJC, in which the Group has preference shares investment, operates and manages 12 hotels in Japan under the "Nest", "Tissage" and "Bespoke" brands. Out of the 12 hotels under NHJC's management, 6 hotels commenced operations in FY2018.
The "Nest" brand and its trademark are owned by The Group, and are licensed to NHJC under a licensing agreement. The "Tissage" and "Bespoke" trademarks and names are registered and owned by NHJC.
Leveraging on the established brands and expertise in hotel management, NHJC will continue to expand its footprint in Japan. Armed with an extensive experience in hotel management with a proven track record of optimising returns, NHJC is capable to offer consultancy and advisory services with comprehensive feasibility studies and design for owners of existing hotels embarking on renewal or new hotels development.
Based on NHJC's expansion plans, 2 new hotels are scheduled to be opened within FY2019 and another 4 hotels in FY2020. This will bring the Group's total hotels to 18 under NHJC's management by end of FY2020.
Beyond Japan, The Group is looking to expand its presence across the Asia Pacific Region. As announced on 12 November 2018, the Group inked a joint venture agreement with AP ASEAN Holding Limited ("APAHL") to further its growth trajectory. In partnership with APAHL, The Group will be able to leverage on APAHL's integrated real estate service platform to facilitate its regional expansion. Backed by deep knowledge of local real estate markets in Asia, APAHL's platform specialises in areas such as asset management, property and estate management, data analytics and valuation services. Combined with IPC's strong operational execution in hotel management, this synergistic partnership will accelerate the growth of The Group's hospitality business in new high-growth markets.
Under the joint venture, IPC and NHJC will each take a 37.5% stake while APAHL, 25% in a joint venture company that is expected to be incorporated in FY2019.
Ultimately, these initiatives are in line with our long-term goal of building a sustainable income recurring business.
Separately, although Grand nest HOTEL zhuhai, China saw its business impacted by the easing of the Chinese economy, I am optimistic that the opening of the Hong Kong-Zhuhai-Macau Bridge in October 2018 would boost the tourism industry in Zhuhai in years to come.
Acknowledgements
On behalf of the Board, I would like to extend my gratitude to the Independent Directors ("IDs"), Dato' Dr Choo Yeow Ming, Mr Lien Kait Long and Mr Lee Soo Hoon Phillip, who have left the Board during FY2018. We are grateful to them for their contributions and insights during their office tenure and would like to wish them success for their future endeavours.
I would also like to take this opportunity to welcome our new IDs, Mr Lee Joo Hai and Mr Tan Sin Huat, Dennis who joined us in Q4 2018. Concurrently, our existing ID, Mr Teo Kiang Kok has also been appointed as the Lead ID. We look forward to working together with the new team to navigate The Group to greater heights.
Finally, I would like to extend my appreciation to the Board Members, management and staff for their unyielding dedication and commitment towards The Group over the years. I would also like to thank our shareholders, business associates and valued customers for their unwavering support and staunch loyalty.
NGIAM MIA JE PATRICK
Chairman & Chief Executive Officer